The bonds of friendship between Bath and Tsugaru City have their origin in an event that happened over 100 years ago.
In October of 1889, a schooner built in Bath named the Cheseborough ran aground off the coast of Tsugaru City in a late season typhoon. Of the 23 man crew that included several Bath natives, 4 were rescued and nursed back to health by the local people.
A memorial was built to honor the victims of the shipwreck, and local people have continued to pray for the souls of the departed ever since.
These bonds of friendship and selflessness are relived today through the yearly exchange program held between Bath and Tsugaru.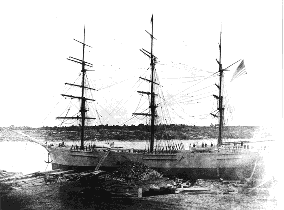 The Cheseborough
@